Good times, y'all!  Mecox threw a great holiday bash last night celebrating their Five Designers to Watch in 2015.  I was honored to be included and thrilled to have so many great people show up and tour our curated vignettes.  My corner turned into the Americana version of my usual global collected look.  Mecox gave us reign of all their goodies and it was fun to see what everyone came up with.
Take a visual tour of our night below.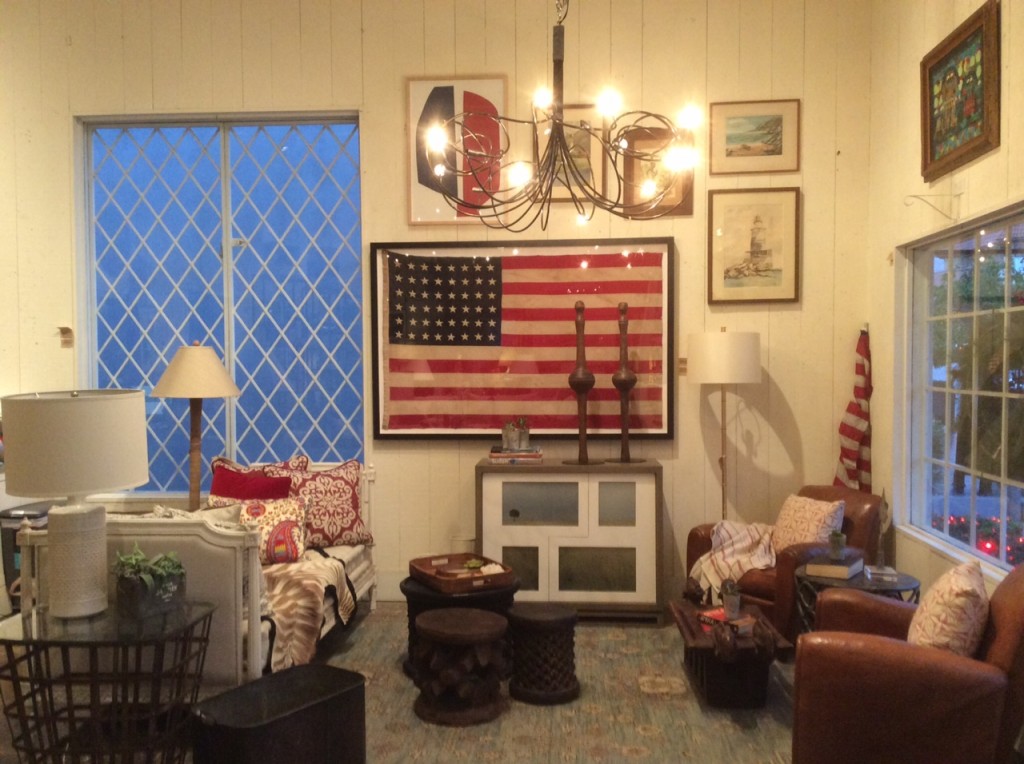 I have to thank Soofer Gallery for lending the stunning rug that served as the base for my look. Appreciation to Pat McGann whose pillows added spice to the space as well.  A special thanks to my mother who sent some vintage art pieces. Lastly, shout out to my hubby and kids for letting me raid our collection of African art and accessories.
The catering was superb and the crowd was full of design enthusiast and friends all of whom were intrigued by each designer's unique creation.  Below take a peek of the four other vignettes created by the very talented designers–I am honored to have shared the evening with you all.
Pictured above, clockwise from top left: Mark D. Sikes, Tim Campbell,
Kristine Paige Kamenstein of Jackson Paige Interiors, and Christos Prevezanos of Studio Preveza..
Thank you to all my friends and family who stopped by to support the occasion.
And a huge thank you to the entire Mecox team for the very generous recognition.