Hawaii is one of my favorite places to retreat with family & friends.  Loving Hawaii for the beautiful beaches where the water is warm is a little obvious, but very true – I'm sprung.  Even if I spent an entire trip just lounging with a book and a "cousin-Dayna-style" iced tea I'd be good.  But there are too many water & land activities around so I have to keep moving.   I recently joined a morning yoga session by the shore where I broke a full sweat while getting it in with my Vinyasa flow.  The namaste at the end was well earned.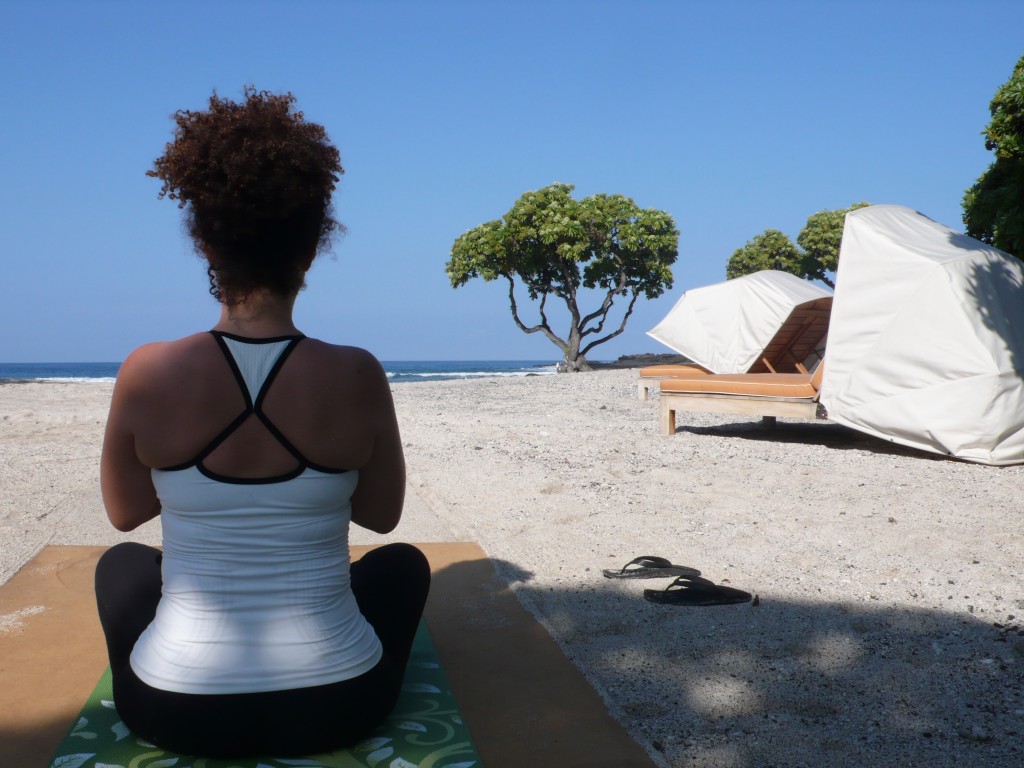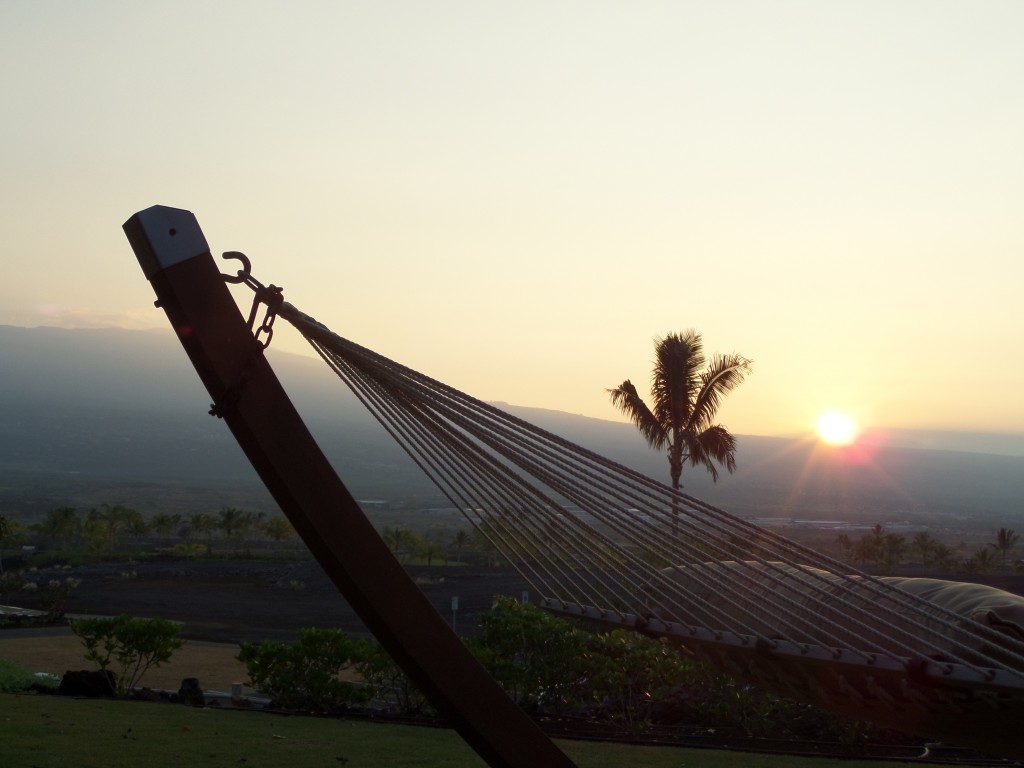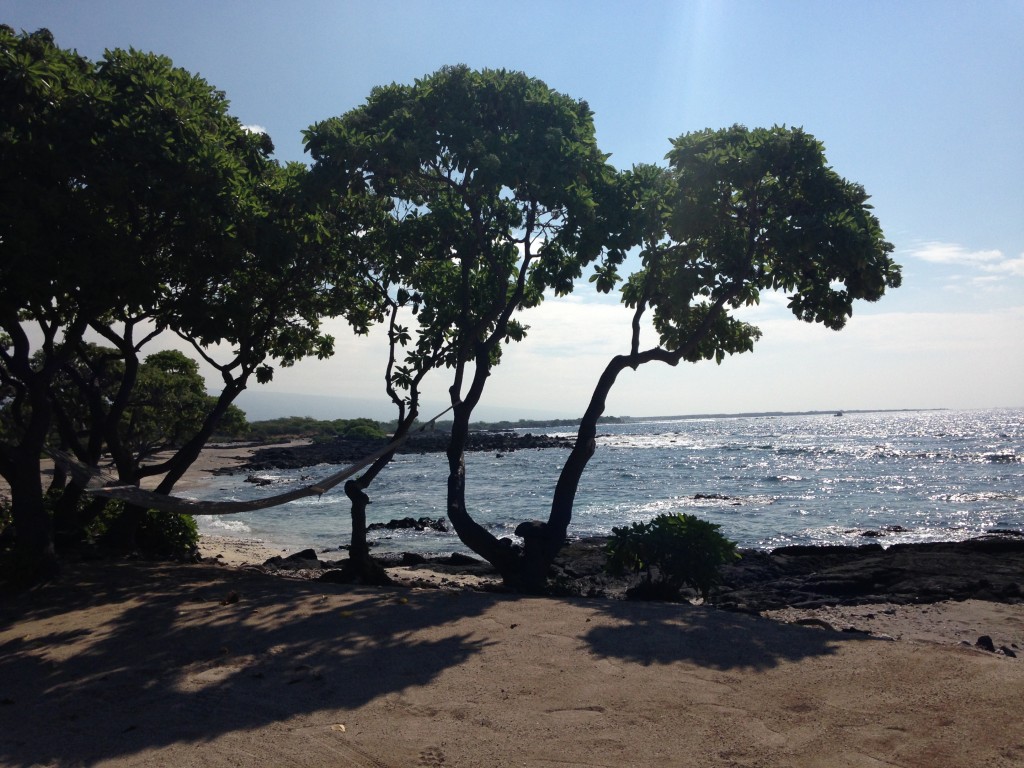 On this particular trip my family decided to venture further from the shore to soak in some of the history of the island – so glad we did.  We were guided along the shoreline of a National Historic Park on the Big Island.  From the highway it looks like a large mound of dried lava rocks, but beneath the surface is a rich and abundant history.   We walked upon a halau, one of the most inspiring things I saw, architecturally speaking.  A halau is a traditional type of a thatched workhouse—a wooden framed structure where dried grass and palm fronds are tied together and attached to the simple a-line roof.  Each family would have a trade and that work would happen on the ground level while a loft would often be erected in the rafters for resting or storage.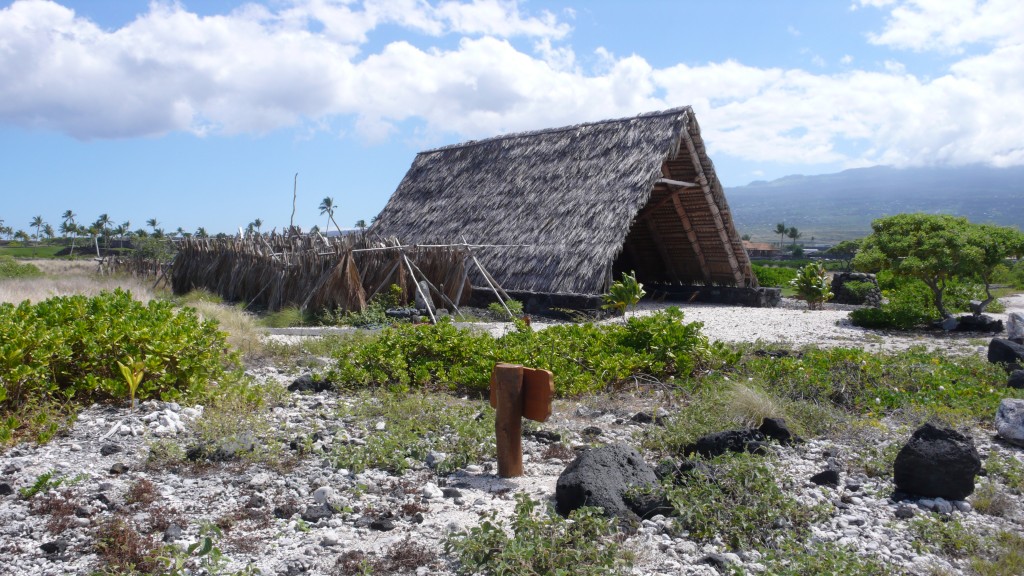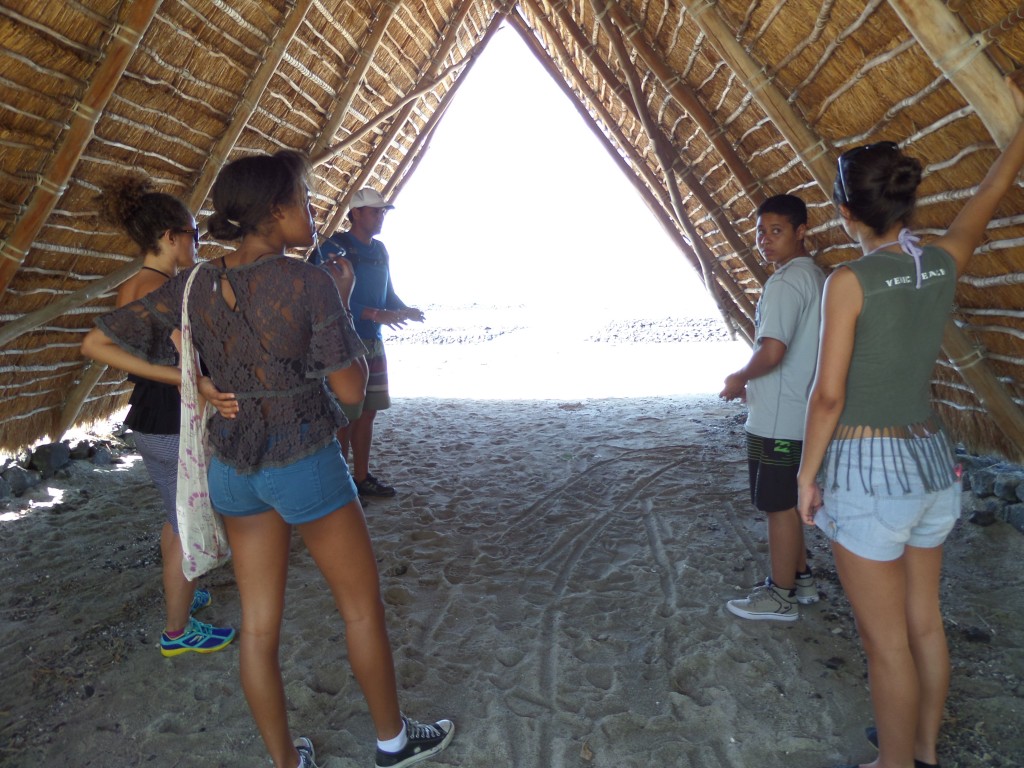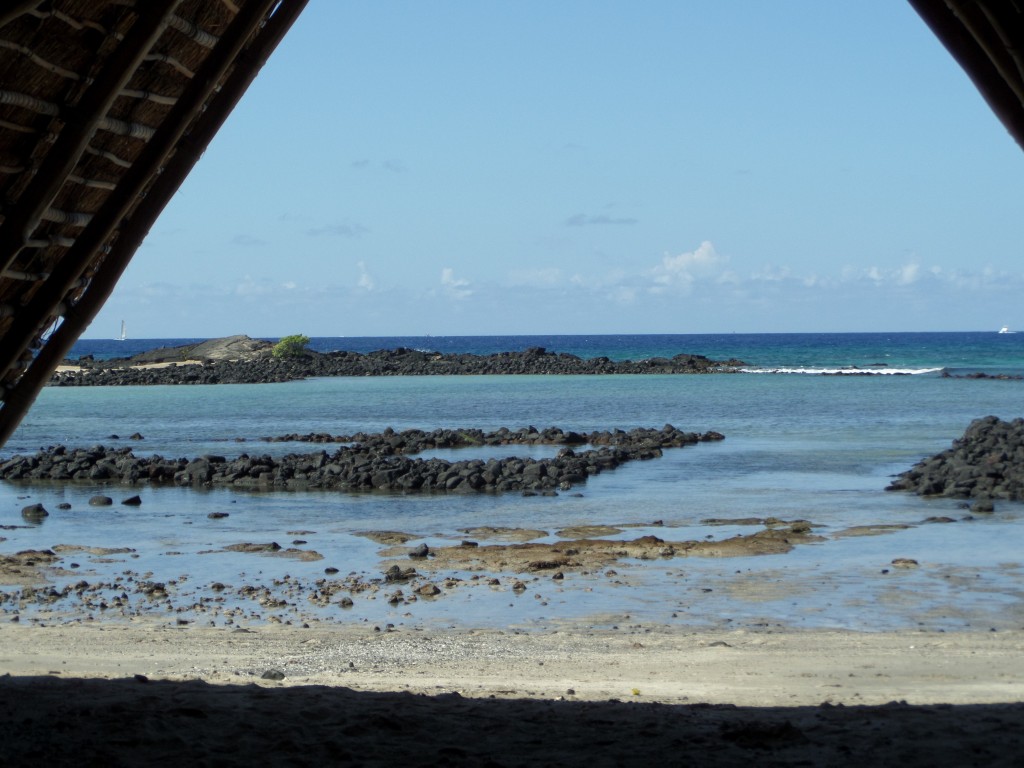 These structures are beautiful in their efficiency and inherently environmental to boot, in fact, though the methods are primitive, these roofs are perfectly waterproof and a good place to pause from the chance island rain.
Throughout our trek the terrain and climate changed dramatically from the hot barren dried lava to cool groves of trees that framed ancient fish ponds and sandy beaches.  However, it was the faint etchings we found tucked behind the paths that seemed the coolest.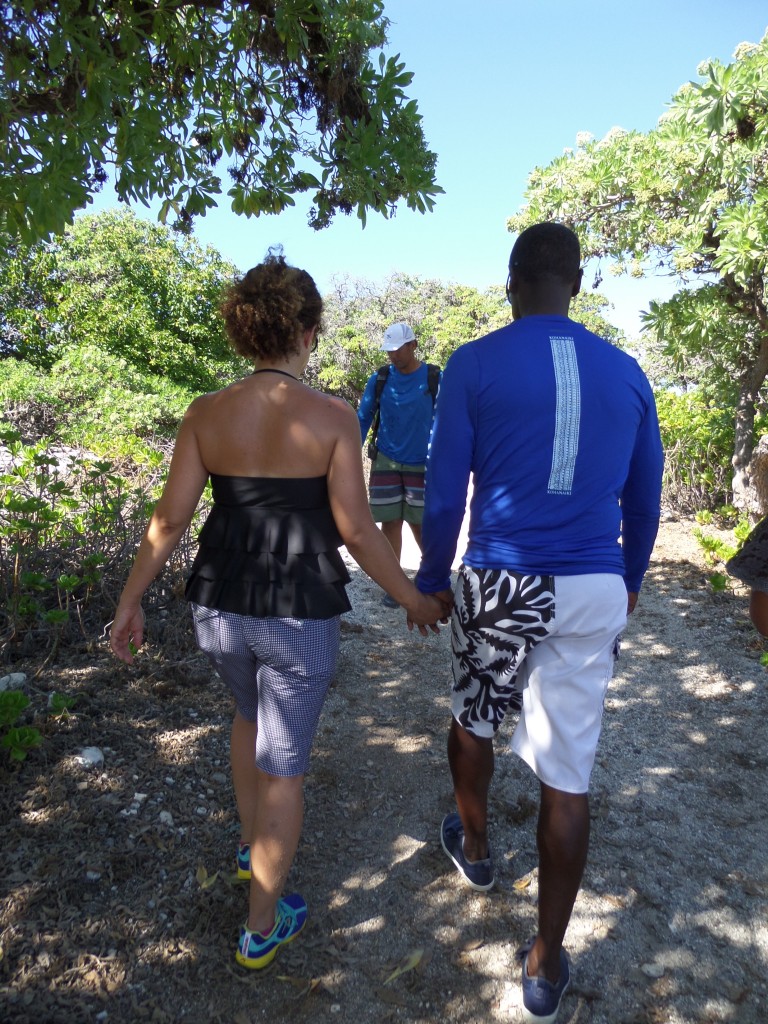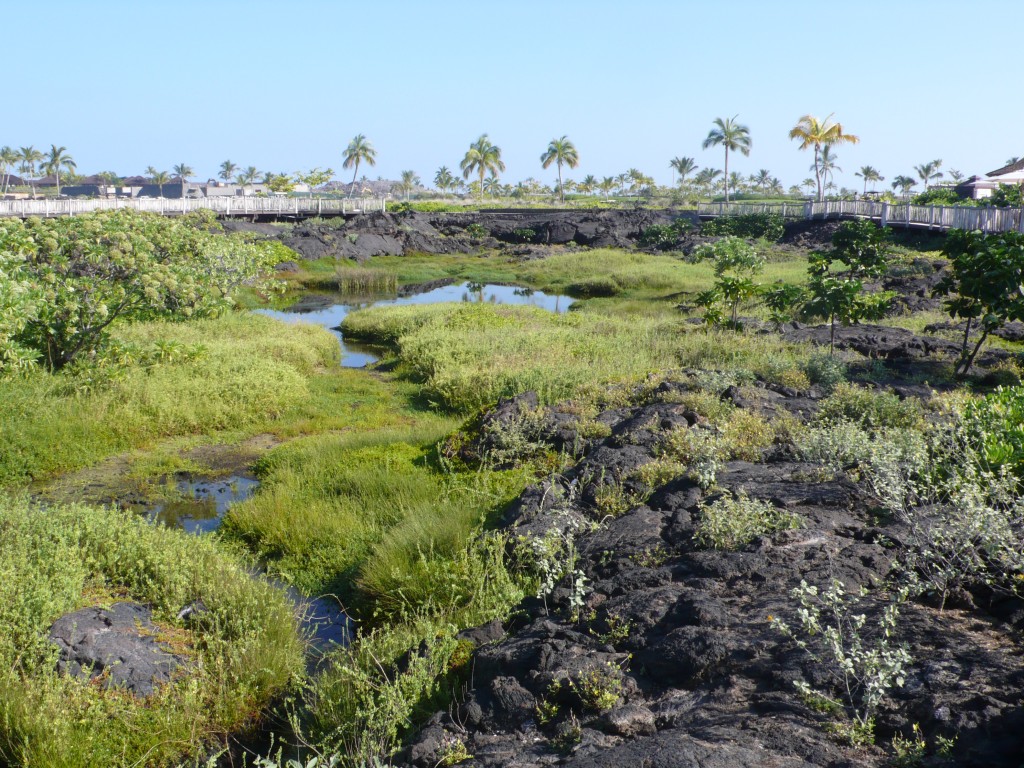 We could have easily walked by these pre-historic petroglyphs – the island versions of paleolithic cave paintings – that were simply carved into the lava formations.  Some of the meanings of the etchings in Kona are still debated, but they represent an ancient way of expressing art, journaling ideas or marking historical moments, and for that reason, I'm fascinated.   Hawaii provides a kind of "living museum" that I am as fond of as the ones housed in gorgeous architectural monuments.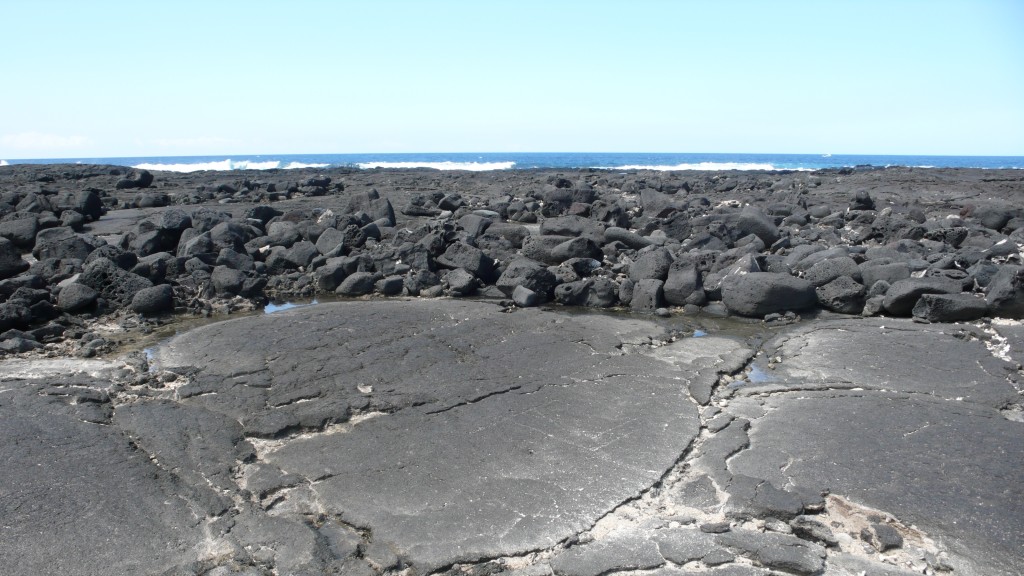 Found right along the shore, you can barely make out ancient etchings made in the lava clearing.

I'd like to imagine that in a few thousand years, if any of my textile designs were to survive, they might tell an ancient story.
But until then, I want to leave you with a quick coffee antidote–me touting coffee is silly because I didn't really drink it until this charming gourmet cafe opened in my neighborhood…
For the last stop on our Hawaii's "living history" adventure, I dragged my family along for a tour of one of the many coffee farms along the curving hills of Kona.  Not my people's first idea of what to do with our week in paradise, but they humored me and the experience turned out delightful–and refreshingly brief.  In approximately one hour, this boutique shoppe taught us about the roasting process; let us pick and eat raw beans from the bush (slimy but the skins are sweet!) and served up sips of their lovely brew.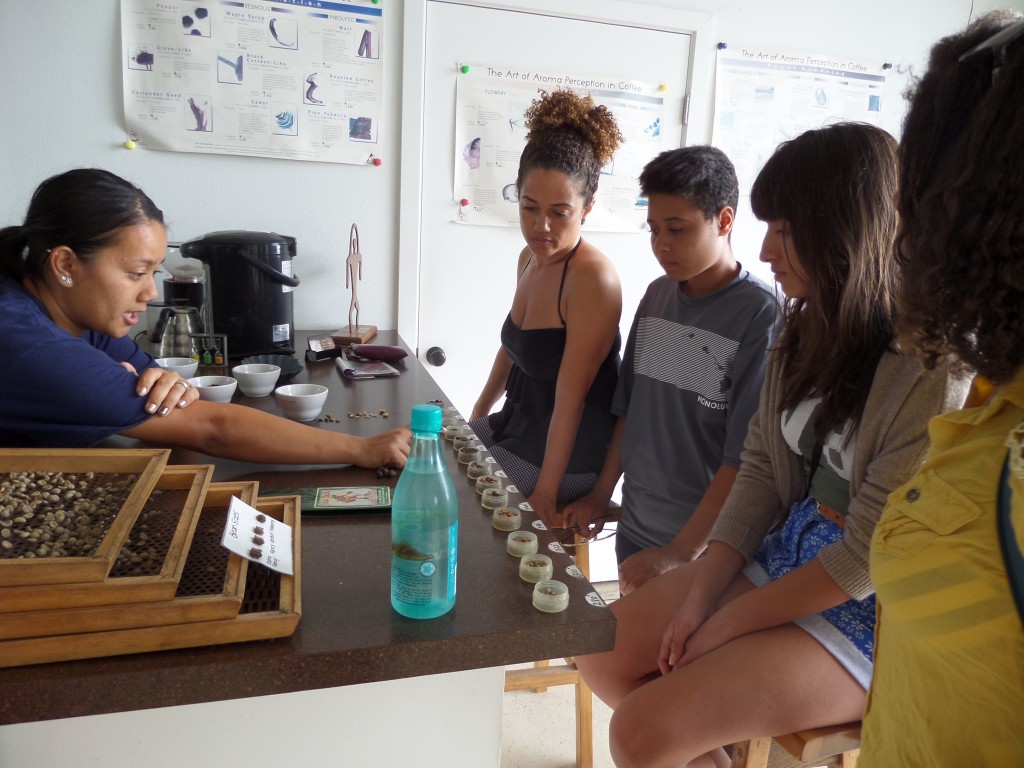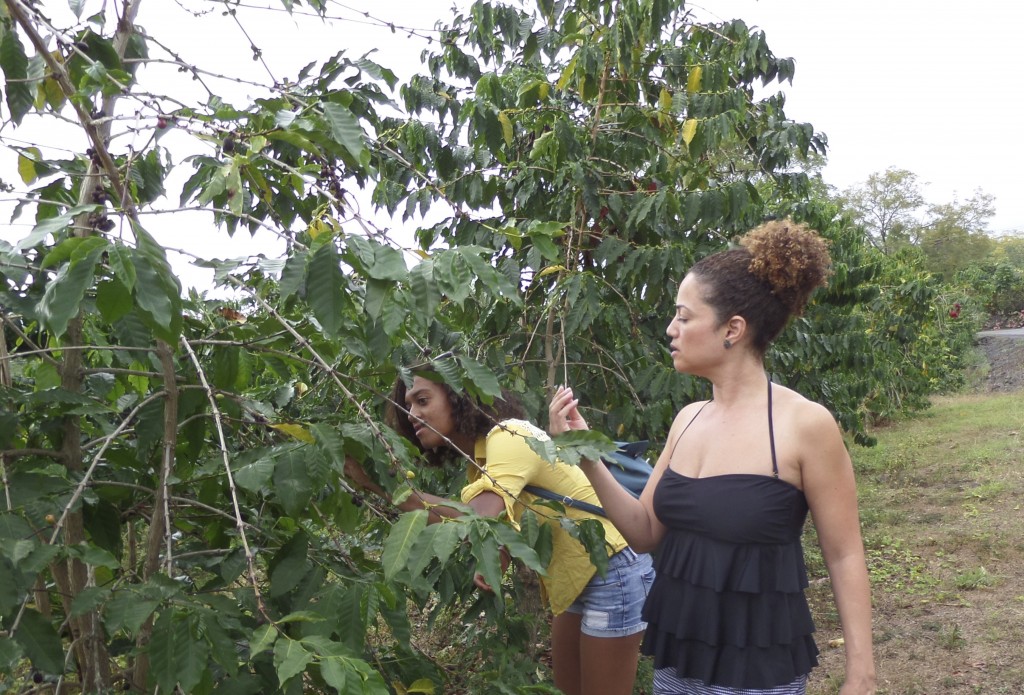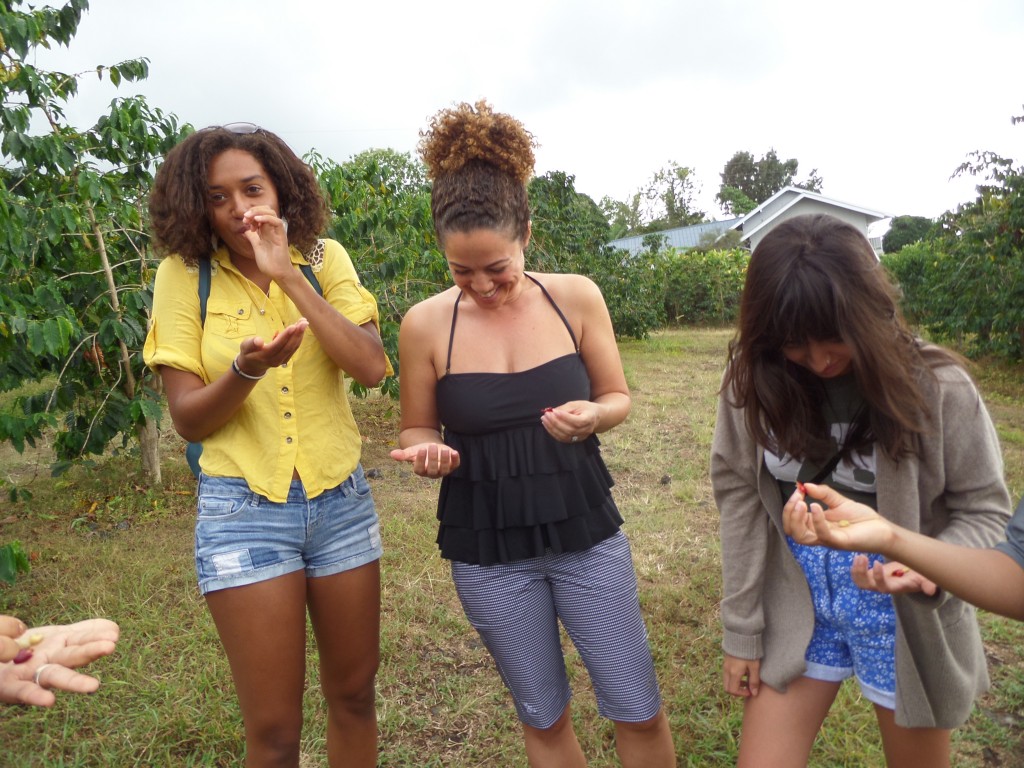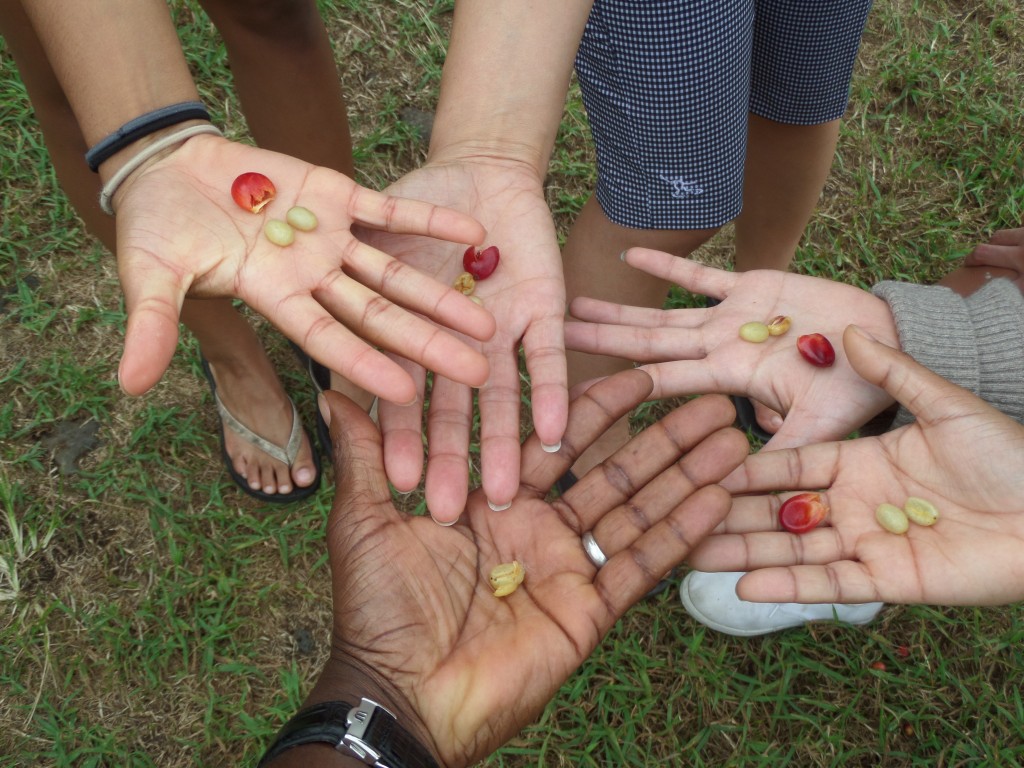 After all that learning, ya gotta rest at the end of the day… and I think we found just the spot to do it.   Whether you find yourself on vacation or staycation, I invite you to venture outside your typical path and dig into some history of the locale.   Aloha!